Wellis European Relaxation Hot Tubs
Wellis Spa introduces an exquisite array of spa models, carefully designed to cater to diverse preferences and space requirements. Our extensive collection features meticulously crafted hot tubs that deliver unparalleled hydrotherapy experiences, including the opulent models from the Wellis Spa selection, which offers a wide range of sizes to accommodate individual needs. From intimate 2-seat tubs to expansive 7-seat havens, we have the perfect spa to transform your backyard into a haven of relaxation and rejuvenation. Discover the ultimate blend of well-being and indulgence with Wellis Spa.
10 Year shell
7 Year Surface Finish
5 Year Control Box and Display Module
5 Year Plumbing Warranty
1 Year Other Equipment and Components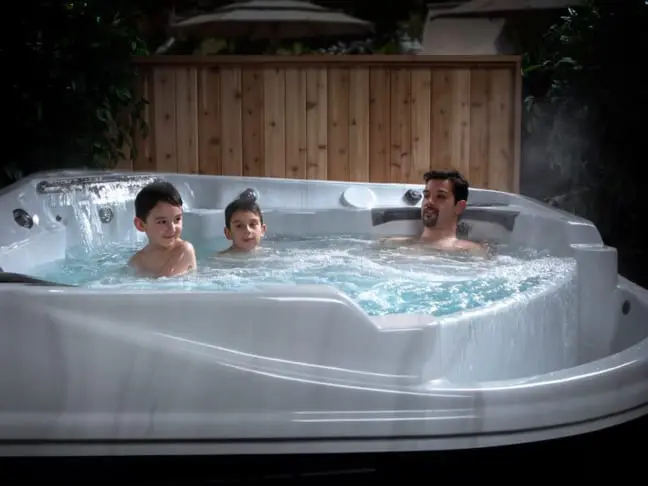 A collection of systems from 2-7 person hot tubs!
Featured Wellis Spas Models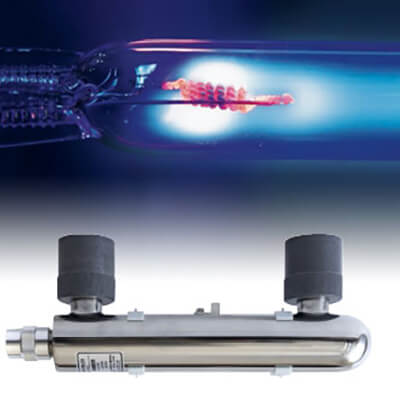 Advanced UV-C Water Sanitization for Pure Hot Tub Enjoyment
The Cutting-edge UV-C water sanitizer system by Wellis, transforms the way hot tub water is sanitized. This lightweight and compact system delivers exceptional effectiveness in keeping your hot tub water clean. With minimal power consumption and quiet, safe, and automatic operation, it treats the water multiple times a day. Enjoy the luxury of crystal clear, naturally purified bathwater for you and your family while minimizing the use of additional water treatment agents.
Aromatherapy Fragrances and Essential Oils in Wellis Spas
Elevate your spa experience with the soothing benefits of aromatherapy fragrances and essential oils. At Wellis, we believe in pampering both the soul and body through the elements of this therapeutic practice, including inhalation, aromatherapy baths, and massages with delightful essential oils. Our spas combine the rejuvenating power of hydrotherapy with the captivating aromas of your favorite fragrances.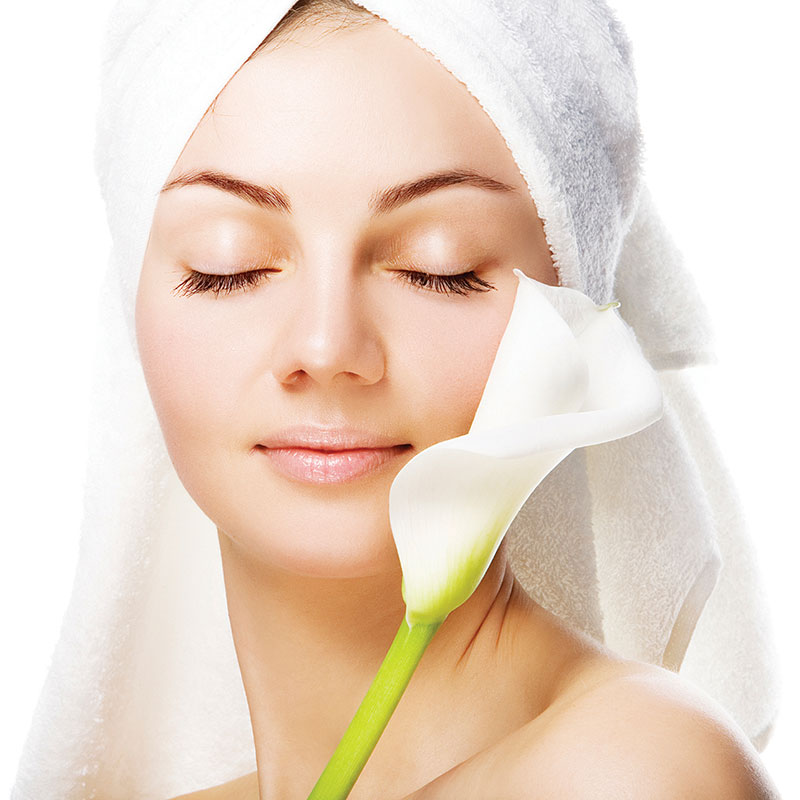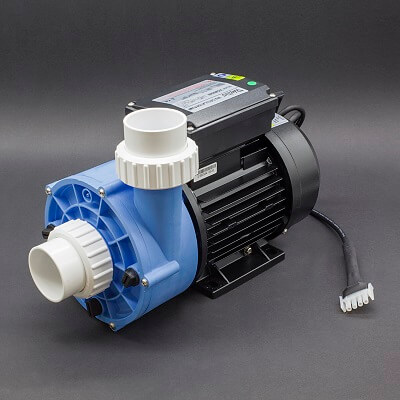 Introducing the Low Power Consumption Water Circulating Pump by Wellis
Experience the benefits of our very low power consumption water circulating pump, designed to operate at just 0.25 kW/h. With its exceptional energy efficiency, this pump not only reduces environmental impact but also offers long-lasting performance and whisper-quiet operation. Embrace an eco-conscious and cost-effective solution that ensures optimal water circulation while keeping your spa experience serene and sustainable. Wellis takes pride in delivering innovative and environmentally friendly solutions for your spa enjoyment.
Achieve Optimal Temperature Control Pool Insulation
At Wellis, we offer a range of exceptional insulation options for our pools, ensuring that the water maintains your desired temperature for extended periods. Our standard insulation features a 0.4-inch polyfoam insulation layer on the side cover and subfloor. For enhanced thermal efficiency, our Scandinavian insulation boasts a 1.4-inch polyfoam insulation layer on both the side cover and subfloor. Whichever option you choose, rest assured that Wellis provides top-notch insulation solutions to maximize energy efficiency and prolong the enjoyment of your pool.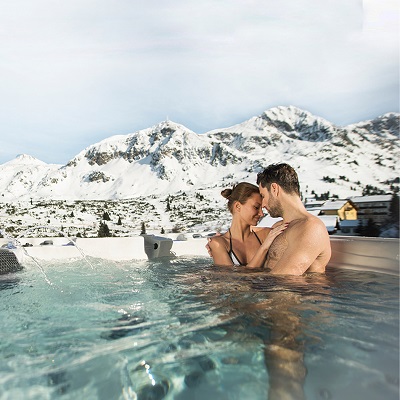 Wellis Hot Tub Collection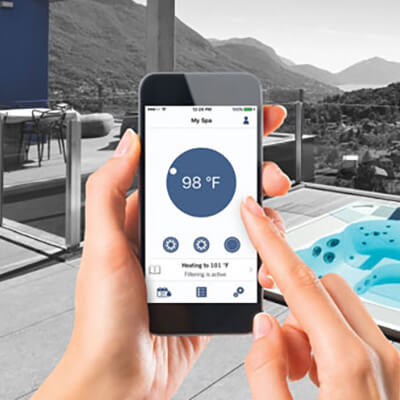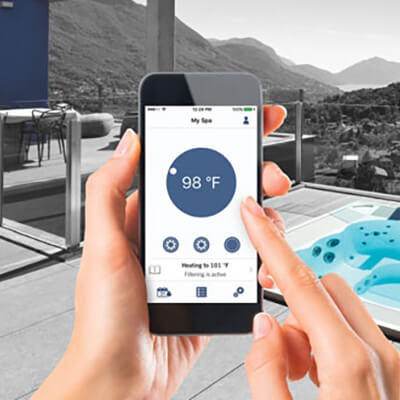 Seamless Control at Your Fingertips: The in.touch 2™ Smartphone App with WiFi Connectivity
Experience ultimate convenience and control with the in.touch 2™ smartphone app by Wellis. This intelligent control system can be installed in your hot tub, enabling remote access through your home's Wi-Fi network. Once registered, you gain effortless oversight of your Wellis hot tub, allowing you to conveniently monitor error messages and promptly address any potential malfunctions. Embrace the power of technology and enjoy peace of mind with the in.touch 2™ smartphone app, providing seamless connectivity and enhanced functionality for an unrivaled hot tub experience.
Immerse Yourself in Premium Sound: Introducing the Mymusic™ 2.1 Sound System
Experience the pinnacle of audio excellence with the Mymusic™ 2.1 sound system. Crafted with cutting-edge design and top-quality watertight elements, this system ensures flawless performance. Say goodbye to the hassle of CDs, MP3 players, and external devices, as you can effortlessly connect your mobile phone to the built-in receiver unit via Bluetooth. Let the music flow seamlessly into your spa experience, elevating relaxation to new heights. With the Mymusic™ 2.1 sound system, indulge in immersive sound quality that transforms your hot tub into a personal oasis of sonic bliss.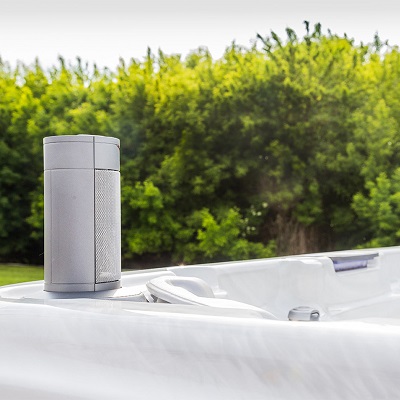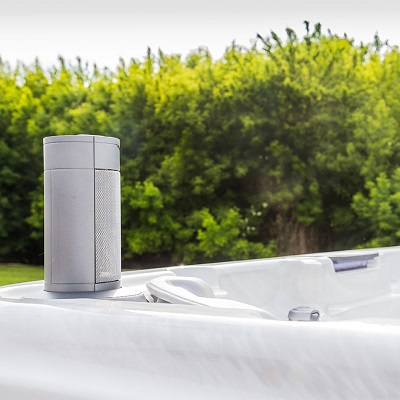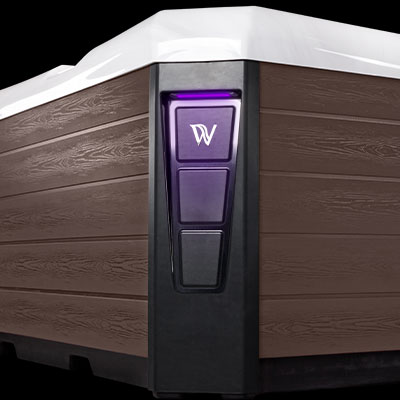 Enhance Your Spa Ambience with Wellis W-Side Corner Lighting
Experience captivating visuals with the W-Side corner lighting. This innovative feature integrates RGB LED lighting into the ABS corner element, creating a harmonious interplay with the interior mood lighting of the massage pool. Immerse yourself in a mesmerizing display of colors, setting the perfect atmosphere for your spa relaxation. Let the W-Side corner lighting transform your hot tub into a haven of enchantment, where soothing hydrotherapy meets captivating visual aesthetics.