The Swim Spa Exercise Pool Collection
A series of exercise pools ranging in length from 13-21 feet with multiple features to keep you fit
Fitness, Health, & Luxury
The Swim Spa collection from Coast Spas is more than just a group of pools or hot tubs. They are the perfect marriage between the two. With hydrotherapy jets perfectly arranged in spa chairs to help you relax after a long week and two types of swim jets to give you a great workout. Exercise straps and rowing arms are also included to attach to the built-in tether points giving you multiple options for feeling the burn. When not working out winding down, there is plenty of room in each model to host friends and family for a day of fun and relaxation.
Swim Spa Collection Standard Features
Powerful Swim Resistance Jets
Full Swim and Exercise Area
Row Bars & Exercise Bands
Swim Tether Connection Point
Featured Swim Spa Pool Collections
The Only Infinity Edge Hot Tub Series On The Market
The river and levitator jets featured in the swim spa models work in tandem to help you get a full-body cardio workout as you swim against the current.
Hyper flow pumps power the River Jets in swim spa exercise pools. Each of these jets has a dedicated 4HP pump, with some models having as many as three river jets giving you a combined 12HP of flow. In addition, you can adjust each jet, changing the direction of its flow to match different swimming styles. The river jets also feature a beacon light to keep you pointed in the right direction.
When swimming against the resistance jets, you will naturally experience a loss of buoyancy. To solve this, Coast Spas has installed jets that angle up towards you as you swim. These levitator jets help simulate what it is like to swim in open water and keep you swimming in place.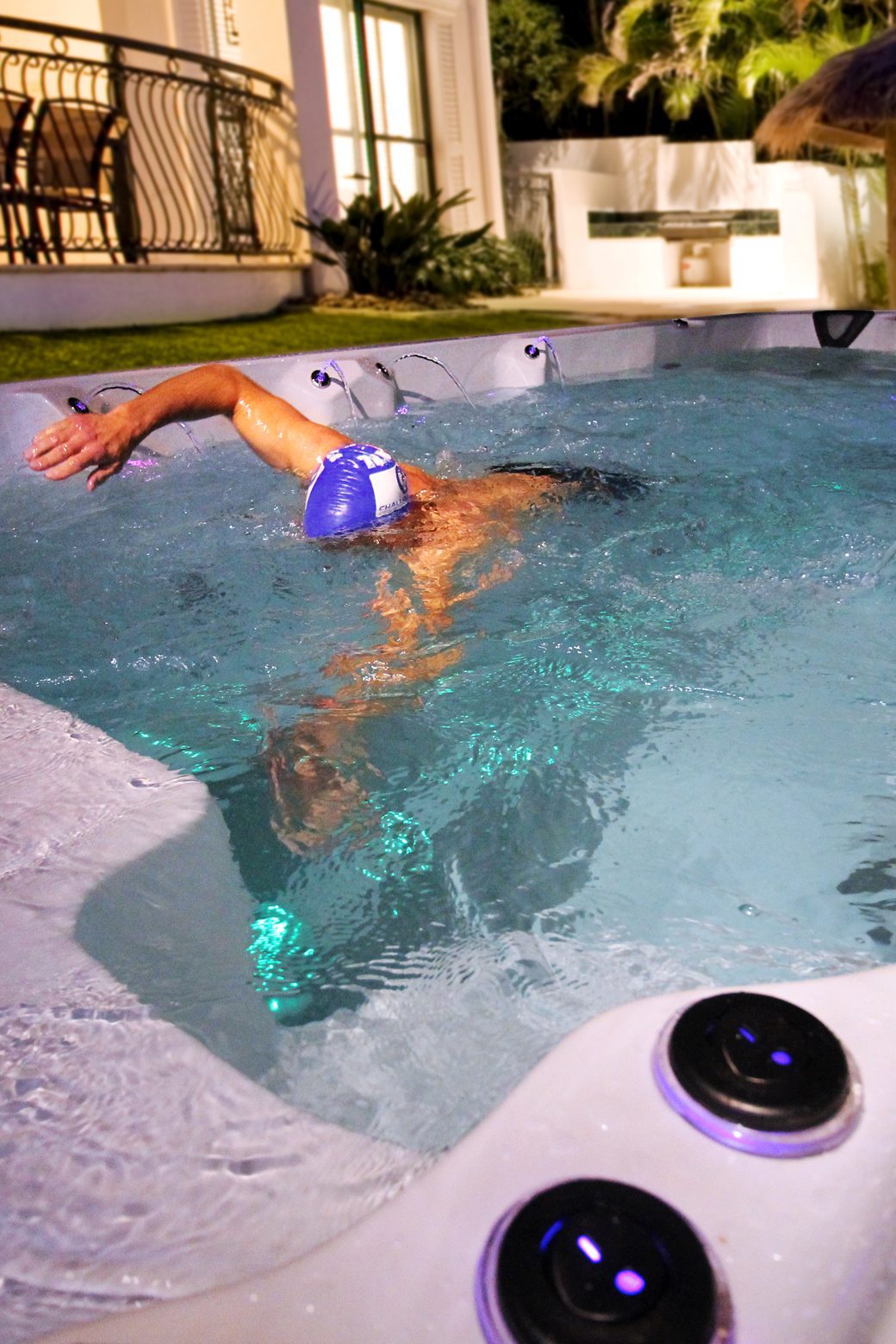 Built For Fitness and Relaxation
Swim Spas offer a fun and safe way to get in a fantastic workout and truly make a lifestyle change. But that is only half of the story when it comes to this style of exercise pool. Across each pool from the swim jets, you will find deluxe spa seats perfect for unwinding after a long day.
Configure your Swim Spa to compliment the style of your home, patio, and landscaping. Go beyond choosing the color for the exterior shell's weather-resistant wood cabinets. Upgrade the lighting and add a stereo package to truly get the most out of your wellness spa.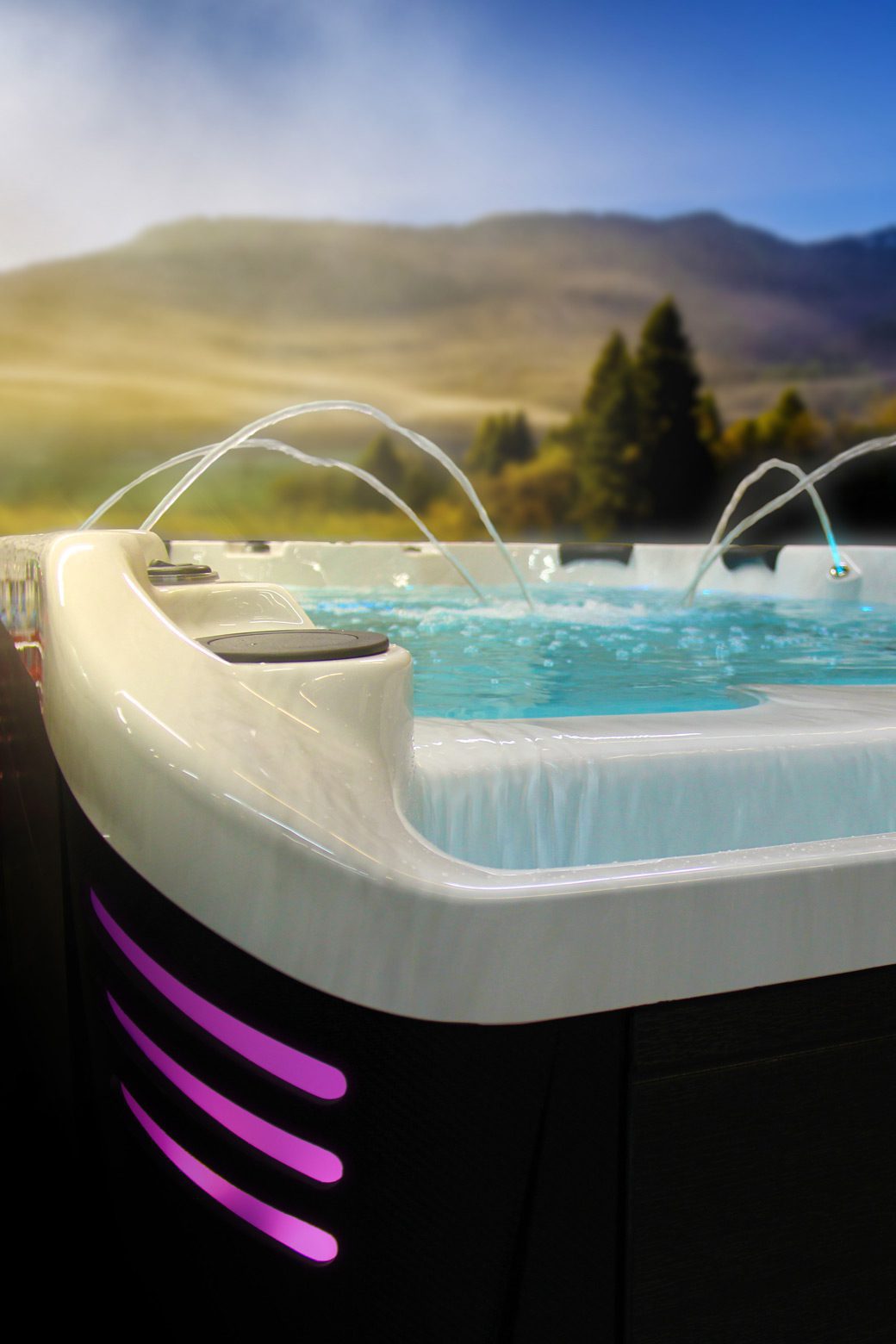 Coast Spas
Quality Built Swim Spas
When it comes to innovation and design, it's hard to find a manufacturer of hot tubs and exercise pools that does more than Coast Spas. Each of their spas features one of the best filters on the market, a pressurized cyclonic filtration system that is 80% more effective than skim filters and 20% more efficient. Their acrylic tubs are the strongest around, with multiple layers of fiberglass compressed between two layers of acrylic.