The Infinity Hot Tub Collection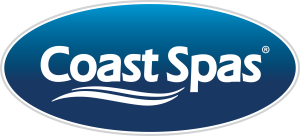 A series of 6-8 seat hot tubs featuring an infinity edge and integrated 24″ adjustable waterfall
Experience Privacy, Luxury, and Breathtaking Views with Coast Spas Infinity Collection
Privacy, Luxury, & A View
Coast Spas proudly present the Infinity Collection, a revolutionary series of hot tubs that combines privacy, luxury, and awe-inspiring views. Designed to offer an unparalleled experience, these beautifully crafted hot tubs feature the world's first infinity edge, providing an undisturbed vista across the front edge. Coupled with a raised back wall and an adjustable 2-foot-wide water stream, the Infinity spas offer both tranquility and privacy as you immerse yourself in ultimate relaxation.
Infinity Collection Standard Features
Privacy, Luxury, and A View with the Cascade II
Coast Spas set out to create the world's first hot tub featuring an infinity edge with the Infinity series. They produced a collection of beautifully crafted hot tubs that feature an undisturbed view across the front edge. On the other side of each spa, you will find a raised back with an adjustable water stream 2 feet wide! So as you relax in your Infinity spa, you will enjoy the added privacy that comes with having a high back wall facing away from your home.
The Only Infinity Edge Hot Tub Series On The Market
Across the front of Infinity series hot tubs, Coast Spas have perfectly engineered an infinity edge. This edge allows water to flow over the top without refilling while providing an unobstructed view. Relax to the sounds of the 24″ inch waterfall while forgetting you are in your backyard and not a world-class spa.
Beyond the captivating view, owning a hot tub with an infinity edge offers significant advantages. The edge acts as a natural skimmer, clearing the water's surface of debris without the need for additional equipment. Furthermore, the water level remains consistent, regardless of the number of people in the tub, ensuring a hassle-free experience. Embrace the innovative design of the Infinity collection and elevate your hot tub experience to new heights.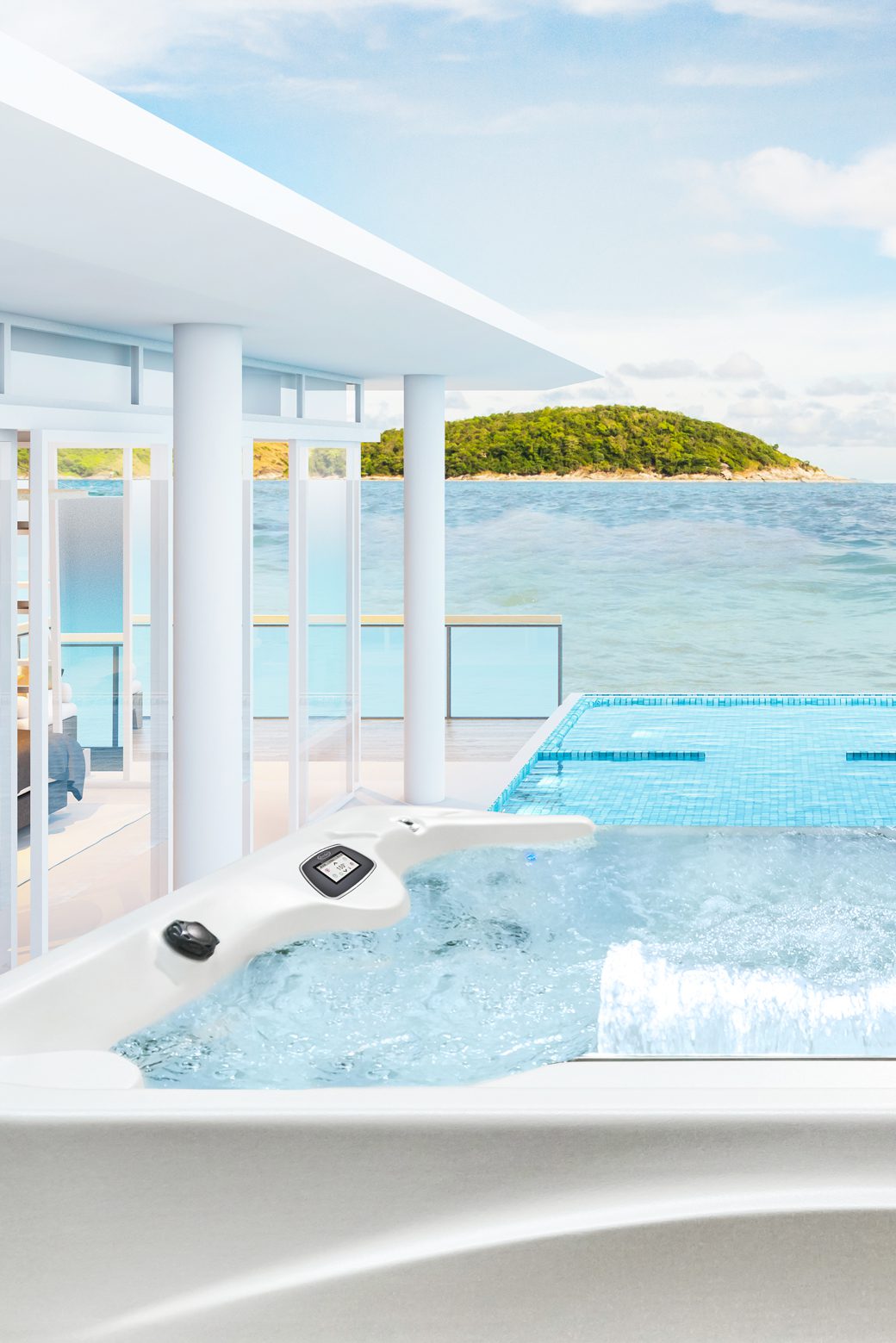 Built For Unwinding In Style
Hot tubs aren't just for relaxing, and Coast Spas knows this. So get the most out of your spa with upgrades designed explicitly for your tub. For example, the checkboard game table fits all infinity models, features a waterfall design, and is perfect for family game nights.
Perfect Options for Your Home
You can customize your Infinity hot tub so that it compliments your home, patio, and landscaping. For starters, you will choose the colors of the tub and all-weather wood cabinetry. Then, upgrade your spa's exterior with carbon fiber corners that lite up to match your tub's interior lights.
The Infinity Hot Tub Collection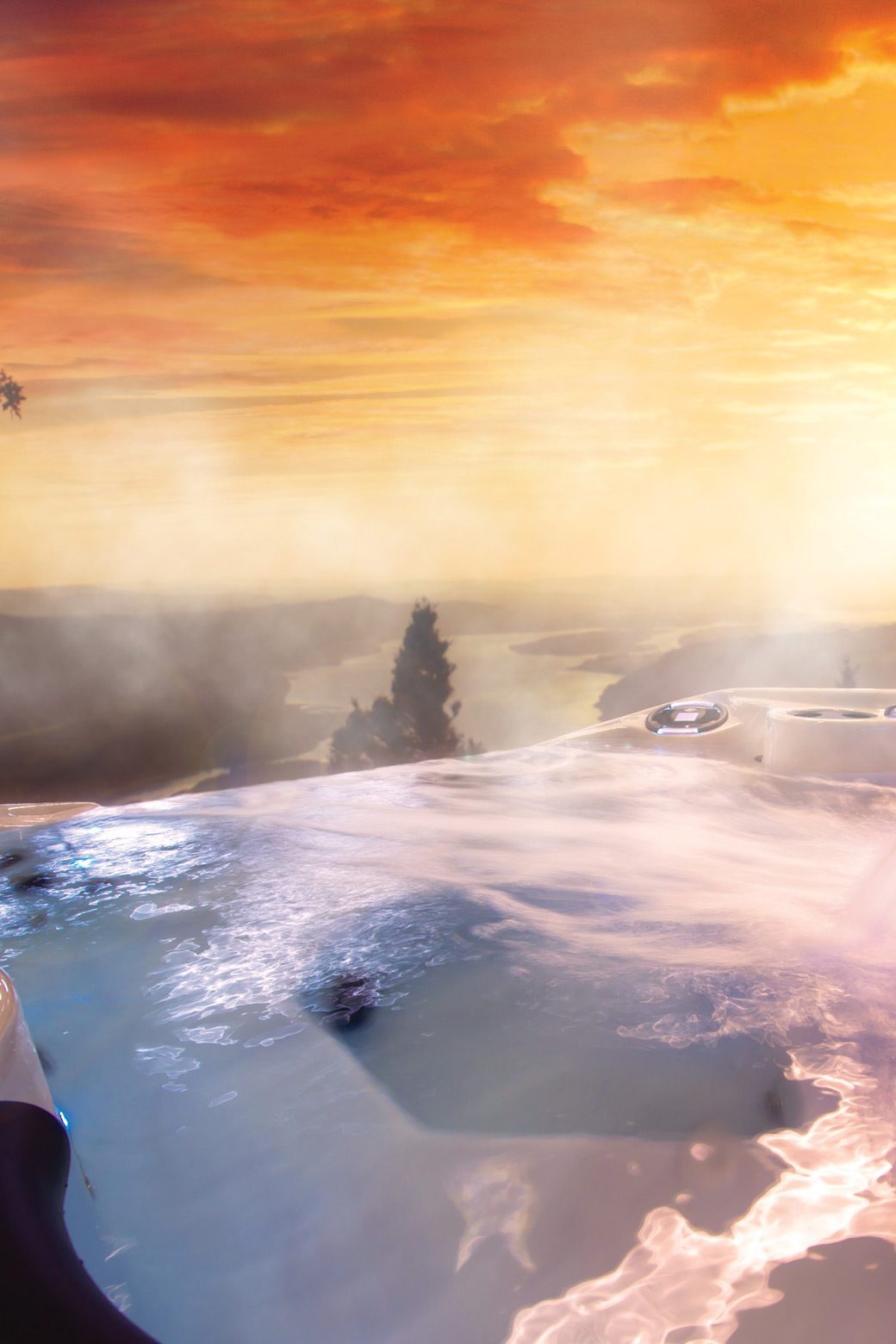 Coast Spas
Quality Built Hot Tubs
Coast Spas is one of the industry leaders when it comes to the innovation and design of hot tubs and exercise pools. Their hot tubs feature one of the most powerful, efficient, and effective filters on the market. In addition, their tubs use multiple layers of fiberglass and acrylic to create one of the strongest shells on the market.